Laboratorní analýza
The results of a laboratory analysis of filtration elements provide the customer with all the necessary information about their current condition and/or whether they need to be replaced or not.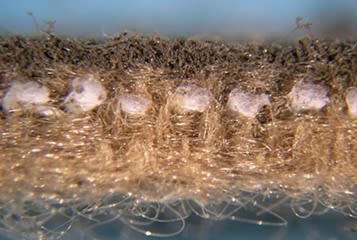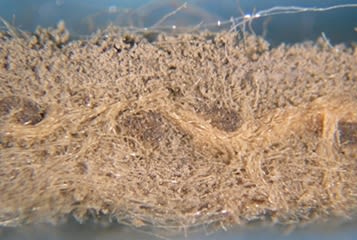 Main benefits
Increasing operational reliability of the bag filter

 

the customer has current information about the actual condition of the filtration element
the analysis of damage occurrence to filtration elements will allow for the elimination of its causes

Eliminating undesired emergency conditions of bag filters

 

prediction of the necessity to replace filtration elements if the end of their service life is drawing near
the analysis will draw attention to the necessity of a filter examination – prevention of serious breakdowns and expensive repairs

Reducing costs of bag filter operation

 

reduction in the frequency of replacements of filtration elements
optimisation of regeneration operation => decrease in regenerative air consumption

Extending service life of bag filters'filtration elements

 

laboratory analysis detects the necessity to optimise the operation of filter regeneration and/or the necessity to modify the regeneration system
replacement of filtration elements at the actual end of their service life
laboratory analysis is a source of information for the application of new, more progressive filtration media (while maintaining the optimal performance/cost ratio)
as a standard for large applications(primarily in power engineering, metallurgy and construction industry), we perform periodic laboratory analyses of filtration elements. The usual period of periodic filtration element sampling is one year. As a standard, we provide the customer with technical assistance and support throughout the whole service life of the filtration element.